Don't wait THIS long to be Visionary with Video… even if you're Scared Spitless!
0
Days
0
Hours
0
Minutes
0
Seconds
If you're a direct seller or solopreneur, can we talk about doing videos for a sec?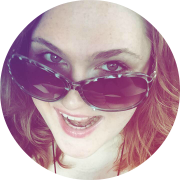 I know that every upline, coach, guru, Superstar is yelling at you "DO VIDEO! GO LIVE! LIVE! LIVE!"
Because… all of a sudden… the ONLY thing in the whole wide world that matters anymore is showing up on video.
Riiiiight. I wouldn't say all that.
However, I do believe 100% that the willingness and ability to show up on video for your people is gonna help them know you, like you and trust you THAT much more.
Someone has an even bigger chance of finding you and your lovely business when you add the medium of video to your social media repertoire, right? Yes.
But even if they find you, that doesn't necessarily mean they'll like you.
I've spoken with so many direct sellers and solopreneurs out there… and your number one fear is that people just won't like you when you show up on video.
So it seems too scary to even try.
And even if you do your best to make some videos and you share lots of facts about what you do, they WILL see you and POSSIBLY like you but not necessarily trust you enough to buy from you because you're missing that sizzle factor…
You're about to learn how to emanate that thing *the je ne sais quoi* that gets your audience to feel a deep connection to you and what you have to offer…
If we've never met, I'm Charity Nicole: your IG + Social Selling Siren!
I'm known for helping people get endless friends, followers & funds on Instagram and social.
I know how many people out there feel a pull to do video for their business but are scared to death. I'm here to help ease the terror around this trepidation.
I believe that when we remove the pressure of "having to" do something? The weight will disappear and things will fall into place much more quickly. ?
I have created a course/training to help you be a visionary vixen on video… even if you're scared spitless.
It's called Video Made the Instagram Star.
Now, so much has changed since Instagram came on the scene years ago and you might even be scratching your head, wondering, "How do I even do an Instagram video?"
Well, I'm absolutely gonna show you "how to" do Feed Videos, Live Videos, Story Videos and Snippets… even IGTV.
But this is about so much MORE than "how to" do those things.
This is about you finally gaining the confidence to show up with vibrance and vigor on video so you can wow your audience and help them buy from you over anyone else.
This is about MUCH more than just "how to" press record on a certain part of a platform… This is YOUR Game Plan.
Instead of wasting tons of time and energy and brainpower and dread on making ourselves do a Video because we "have to," wouldn't it be nice to feel at ease and beautiful and knowledgeable, sharing your gorgeous self with your viewers?
Live and learn? Nah girl. I'm a firm believer in "learn and live."
I've been snooping on people's stuff for a long time, learning what REALLY works, so I'll share my insights on what's getting the best kind of attention so nobody wastes their time on a learning curve. ?‍♀️
Let other people make all the mistakes first and let's do it better from the start! ?
I want you to take absolute comfort in knowing that EVERYTHING you'll ever learn from me and the #InstaHappyRich way is deep, true, lasting at the core. The tactics will change a bit from year to yearish, but the principles and strategies are always effective.
Do you really want to base your learning off of one particular platform and only its nuances? Or would you rather KNOW that you are GOLDEN with my principles until the end of time?
It's honestly exhausting to keep up with it all unless you understand the deep layers of Social Selling and appealing to people with your personal prowess.
And that's what I am here to help with. ?‍♀️ Woohoo!
Do you wish you could just muster up the willpower and courage to do video on your own?
Are you fearful because you don't like the way you look on video and you think people will judge you because you don't look like Heidi Klum or Tyra Banks?
Would it feel like an absolute miracle to be at least comfortable enough in your own skin to show up for your audience this way because you know in your heart that video helps tremendously with a buyer's decision about you and your product?
I'm here to help you, my friend.
It's so common to feel like other people think crazy terrible things about you.
I'm gonna help you dismantle that fear and get you on the road to feeling stellarly sure that what you have to say matters.
And you don't need to be a supermodel for people to find you captivating.
Whether you've never made a video for your audience in your life…
Or you have made it then immediately deleted it in horror because you hated how it turned out…
Or you do video regularly but feel something is missing and know you could show up in a better, more prepared way…
We're gonna get you on the road to radiance on video and you'll finally feel relaxed and at ease about it all.
A sneak peak inside Section 1 of the training…
Even if you're naturally shy and kinda freaking out inside, I promise, we can dismantle the scariness.
You're NOT alone; MOST people feel the same way…
It's rare to grow up in the spotlight, but the people that DO are so vocal and visible, we start to think that everyone must be good at this BUT us, and that's simply not true.
You're gonna see that it's a-ok to be a normal person who is simply learning a new skill at her own pace to feel great about all this.
I know you can do it.
I wouldn't have made this for you if I didn't believe you can learn to be captivating on camera even quicker than you ever imagined.
So, after you're feeling pumped, gorgeous and ready to rock 'n' roll, you STILL might hit the record button and realize you have absolutely NO idea what you're supposed to talk about in these videos to gain the KNOW, LIKE, TRUST factor.
I got you, girl.
A large part of this course is dedicated to helping you feel fun and fanciful again…
And a large part is also dedicated to helping you know exactly what to say. And you'll be able to create a content map of awesomeness.
How would you like to have a year's worth of vid ideas in your pocket so you always know exactly what to say when you get in front of the camera?
How much time, energy and brainpower would that save? Tons. I know.
No long awkward pauses for you, my dear.
You'll know what to talk about and be able to easefully edit out the rest.
Let's banish that awful unpreparedness forever and ever amen! ???
I believe you deserve IT ALL…
This is your time my dear Glitterbug.
I'm a real person with real struggles just like you.
I don't have a fancy team to make fancy videos in a fancy studio for me.
I'm just a girl in my house doing her thing to the best of her ability… and it works anyway. Even though I'm not perfect.
I know I can help you do the same.
Join us for this special training and get a jump on your strategy THIS year.
You'll feel such a huge relief and I can't wait to do this together.
You deserve to feel endless amounts of hope, clarity and confidence. Let's do it together, the #InstaHappyRich way.
Click the button below to join us! Muah!
$97 is all it takes to be captivating on camera and get more eyeballs on your business.
You can get Video Made the Instagram Star: Be Visionary With Video (Even If You're Scared Spitless) right now by clicking the button below.
5 Sections of Video Training, Transcripts and Cheatsheets, all designed to get you more customers, sales and signups than you're getting now…
And they come with my personal guarantee:
If by 5 minutes into watching the videos you don't feel 5x more confident than you did before you started…
If the training doesn't give you at least 52 Vid Ideas that will attract more attention than what you're getting now…
If the course doesn't make you feel that figuring out what to say in your vids will be easy and painless…
If the videos don't instantly show you how you can create vids that get new followers asking about you and your products…
Then hit me up, and I'll sincerely return your entire purchase price.
Now, it's on like Donkey Kong. Let's get you on the road to being a Video Vixen today! I guarantee you're going to emphatically and gleefully love this.
YOUR "NO WORRIES" GUARANTEE 
If Video Made the Instagram Star isn't the right fit for you, send me an email within 14 days of purchase and I'll give you your money back like it's no prob. Hakuna matata, no worries!
This is YOUR time. Get Video Made the Instagram Star and FINALLY feel confident, cool and charismatic in YOUR unique way.
Here are the deets of EXACTLY what comes inside this exclusive training:
SECTION 1: THE INTRO PEP TALK where we'll build up your confidence. This is a video course for people who AREN'T already perfect, so we'll Highlight Your Strengths to Create Your Magnetic Character Persona and Show Off your Sparkling Personality with Pizzazz!

SECTION 2: CONTENT CATHARSIS where you'll understand the mindset and foundation you must start with in order for your video content to flow smooth like liquid soap. You'll use my Cinco Content Containers method and walk away with 52 Vid Ideas ALREADY done-for-you!

SECTION 3: MOVING FORW'RD TO RECORD where you'll be able to start doing video TODAY blissfully. You'll feel totally comfy sharing your personal stories and experiences with your peeps (without baring the depths of your soul) and get yourself in a fabulous mood QUICKLY to become contagiously cute on camera.

SECTION 4: TECH TANGO + EDITING EASE where you'll make awe-inspiring, share-worthy vids using specialty tools & apps I personally use, create amazing videos without expensive software that will hook your future customer upon first finding you, learn the secrets to easy video creation that no one else is teaching you, simply + affordably and utilize my special methods to be the one they can't forget about whether on your computer, tablet, Android or iPhone.

SECTION 5: WRAP-IT-UP, CLAP-IT-UP where you'll gain access to the "52 in 520 Method" to bang out a year's worth of videos in one day's work & be able to re-purpose your video content so you can run your biz with ease and save time like it's no prob! You'll also snag the Video Vixen Roadmap to tie up everything your brain has gained into one neat, little package.
This special training course comes in the form of videos, transcripts and cheatsheets/Guidebooks inside my private Members Area. You'll gain lifetime access and available updates in the future.
You can put up video after video, knowing exactly what to say in every single one…
You can revamp your whole posting strategy to make your followers see you as the the ONLY REP they wanna buy from…
You can boost your sales, increase signups and make new followers adore you even when you're selling to them…
But first you have to get your hands on this training.
Click the button below and you'll gain access to the goodness.
Be Visionary With Video for only $97!
(At checkout, you'll pay securely through PayPal. You do not need to actually have a PayPal account to purchase. After you purchase, you'll receive an email with further instructions.)