A full-time income using Instagram? Yeah, it's POSSIBLE… for YOU!
The stuff the

companies and other coaches

 are teaching are all the traditional, out-of-date methods that

just aren't effective

like they USED to be.
The

secret to success is right here

at your fingertips.

You just have to learn HOW.
You'll be able to attract quality prospects to you ALL. THE. TIME.
 I'm here to tell you that

all of this is possible

.
And that's where

Rock Your Biz on Instagram

comes in.
It's time to make social selling FUN again.
Lemme break down exactly

what you get when you join us

for Rock Your Biz on Instagram:
WANNA KNOW THE CHERRY ON TOP?
You're about to gain the community support in your life that ties it all together!
…ALL OF THIS? FOR REAL?
(PINCH ME– I'M DREAMING!)
YES, PLEASE! I need this more than CHOCOLATE!
 Aww, shucks! Right now, we're closed for entry. We'll open again later this year! In the meantime, email Charity@CharityNicole.me and I'll let ya know if a spot opens up while you're waiting!  🙂 
 Check out the Instamazing student wall-of-fame!
"Honestly, I wasn't sure Instagram COULD be taught as well as it has been in this program. Before I started Rock Your Biz on Instagram I had about 300 followers, mostly ghost followers. I was receiving no engagement or interest and putting up spammy posts without realizing I was working social media wrong. After gaining a further understanding of how to use Instagram properly, I have completely fallen in LOVE with the platform. I now have over 9000 active, engaged followers. I receive 15+ DMs a day from potential customers and team members. I have not had to cold message ANYONE. I have gone from $0 in commission each month to actually being able to work from home with a matching income!"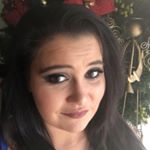 "My IG following has increased DRAMATICALLY since I started the program. I started at about 400 and now have over 4000 in just 6 months! Charity walked through everything step-by-step so it was easy to implement, even as a beginner. I've become more confident in my posting now and the way I run my feed. I've also acquired the skills to research instead of just being random. Rock Your Biz on Instagram contains quality information & NOT just fluff! It's the first program I purchased that ACTUALLY gave me what I needed to implement. Very easy to follow and goes at a good pace. A lot of programs give redundant information that doesn't really add any value, but THIS program gives SO MUCH BANG for the buck!"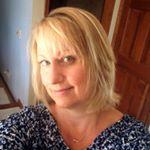 Why is #InstaHappyRich the Sparkle School

for you

?
As you learn how to post the kinds of things your audience is craving to see, write the kind of captions that will reel them in and put the joy back into your business by using social media instead of IT using YOU, you'll grow your biz steadily + consistently over time.
WANNA SEE WHAT ELSE IS POSSIBLE FOR YOU?
"I have to say a HUGE THANK YOU to Charity! After implementing Rock Your Biz on Instagram, I am receiving more and more messages from eager-to-buy followers! My followers say things like, 'I have 2 other friends that sell it, but I wanna buy from YOU.' The Sparkle Steps have made such a difference in my business and I feel so much more confident across the board!  I was able to promote to a new level in my biz this past month and I'm so grateful my friend shared the WONDER that is Charity with me!"
"BAM! I am SO EXCITED to report I just got an order from my Instagram account! I'm posting more quality content and just feeling so good after going through Rock Your Biz on Instagram."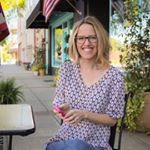 You'll become an Instagram Rockstar who knows THE RIGHT kind of people to connect with so you can

grow your team

, your

customer base

AND

your paycheck

.
You deserve to be THIS excited about your future:
"Eeek! Today, I signed up a new marketing partner in Canada! It's the first day we've launched there and I never would have been able to introduce my business to this gal if it weren't for Charity and this awesome training."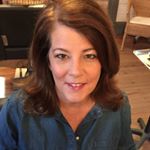 YES, PLEASE! I need this more than CHOCOLATE!
 Aww, shucks! Right now, we're closed for entry. We'll open again later this year! In the meantime, email Charity@CharityNicole.me and I'll let ya know if a spot opens up while you're waiting!  🙂