Want some Instamazing FREE stuff? You're in the right place!

😘
Everything on this page is completely free
&

designed to help you learn how to become an awesome marketer and use Instagram for your business! Enjoy, rockstar. 😉
FREE Instagram Glitter Guide!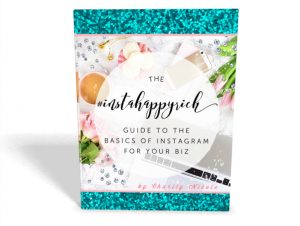 Mama always told me to get started right…
I've put together this handy, dandy sparkly Instagram Guide to help you start to:
post better stuff
(Yesssssss…) 🦄
get WAY more followers
(the right kind– not random peeps from Turkey who don't speak English… because THAT'S useful)
help you get on the road to turning those followers into customers.
(unless you WANT to keep begging your friends + family to join you. Yawn.)
Let's get this Instagram party STARTED!
Keep going… there's MORE! 😘
FREE Instagram Rockstar Support Group!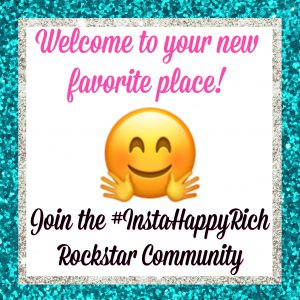 We only share Glitter Truth Bombs here!
Are you SICK of the BS advice you see floating around for direct sellers like… "Be duplicatable!" Yeah, right.
If "duplication" was the REAL secret, then EVERYONE would be a millionaire. Hmm…
Come join our FREE Instagram Rockstar Support Group: YOUR space to be my #BizBestie… You are free to be YOURSELF without fear here.
If you have questions, ASK on the appropriate thread. 🤗 And anytime you can compliment a fellow direct sales gal, do so! We can ALL support each other!
See you on the inside!

🦄
Keep going… there's MORE! 😘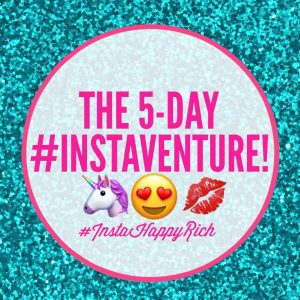 You + Me + Instagram = MORE friends, followers & funds!
Come join our #InstaHappyRich family for this FREE 5-day Instaventure!
✨ You will learn how to create a solid foundation on Instagram.
✨ You will understand what your target market is looking for in your posts.
✨ You will find out how to write compelling captions that entice the sale.
I challenge you to spend a week with me making new friends and learning how to use this platform to bring in new business every day! Can't WAIT to see you there!
Can you say #Instamazing?!